IDENTITY • CHARACTER DESIGN • PROMO IMAGES • APP UI/UX • BRANDED DOCUMENTATION • ANIMATED PROMOS
Ookii's World is an animated series created for toddlers. In addition to designing the main character and logo, I worked with the writers in creating the simple episode storylines and delivered art assets and guidelines to the animation studio.
I also designed promo images for use on social media.
The show was produced by BabyFirst TV and airs on their network, as well as on Hulu.
Project Dates: 2014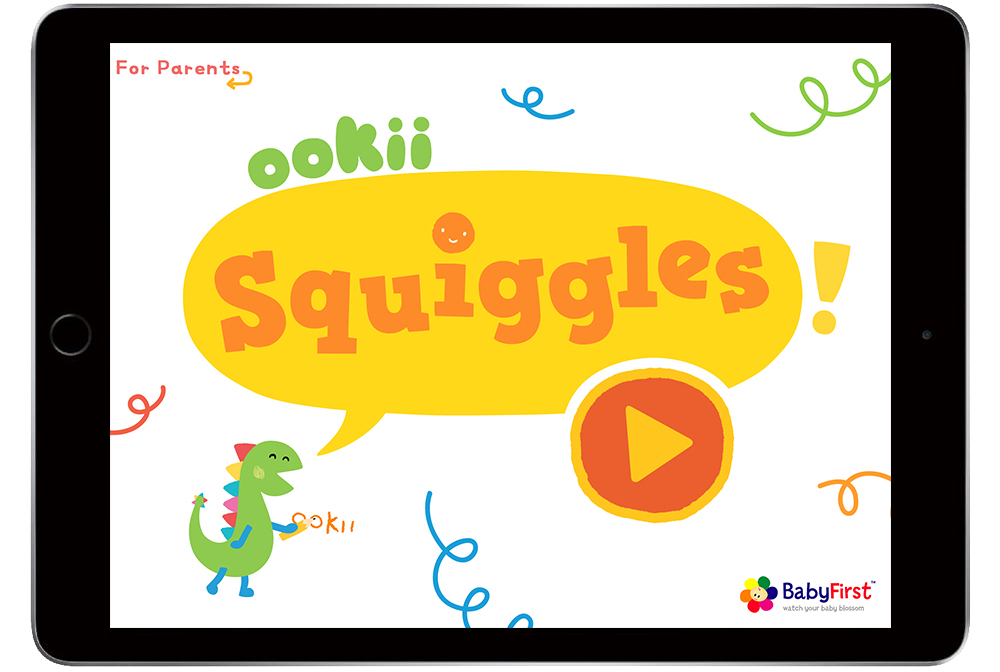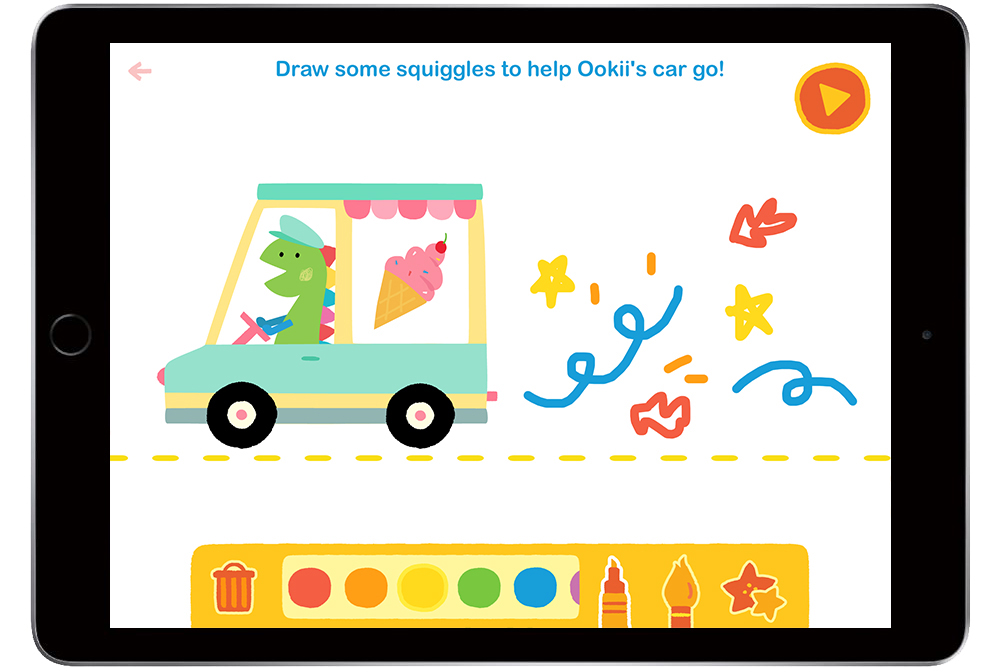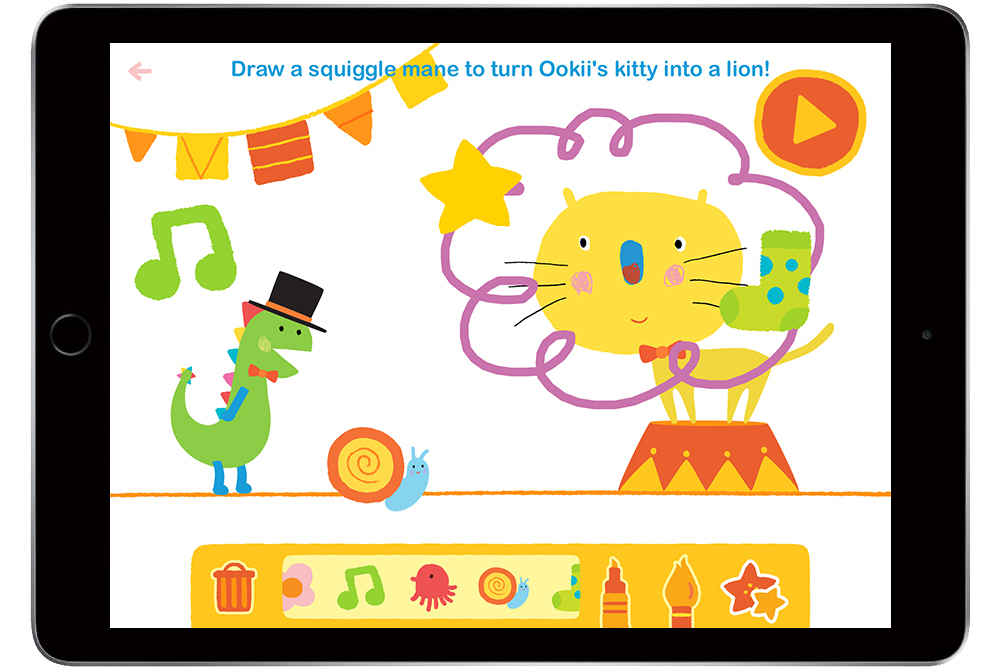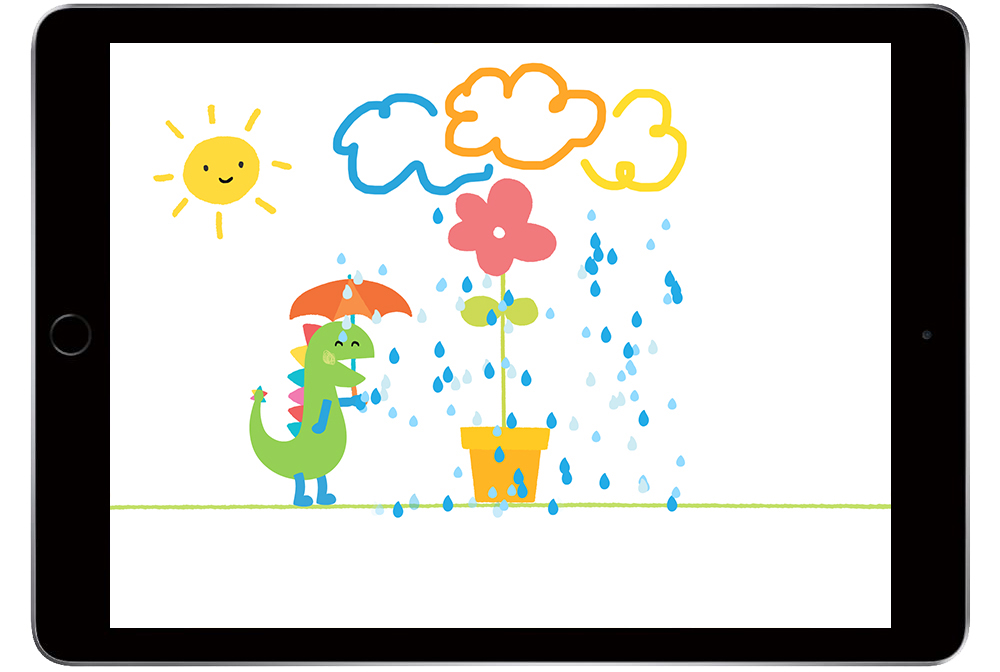 I also helped concept, design, and produce two mobile apps, Ookii Squiggles and Find Little Dot, as part of the Ookii brand of products for young children. Both apps are available on the app stores, published under BabyFirst TV.
For iOS: Ookii Squiggles & Find Little Dot
To promote our app Find Little Dot, I created 10 short (15-second) promo clips to be aired in-between segments on the BabyFIrst TV channel. The simple animations were created in Flash and After Effects. Here are 4 of the clips: